One of the most common question homeowners ask when planning to construct or remodel their home is "Should I hire an architect?" A lot may say "yes" to ensure that the outcome will really be of quality and beautiful however you would then ask yourself, "Can I afford them?" How can we know if there's a necessity to hire one or would it be just an unnecessary expense?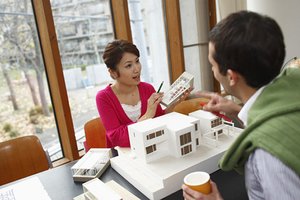 A licensed architect will give polish to your remodeling job. But professionalism comes at a cost, and hiring a credentialed designer may not be necessary. Here's how to decide if an architect is right for your remodel.
What an architect does
Architects are highly trained in building design, engineering, and ergonomics. At the outset of a remodeling project, an architect will examine your house, listen to your dreams and needs, and then provide solutions and approximate building costs.
Once you've settled on a design, the professional can work up simple floor plans or complete blueprints, help select a contractor, work with a structural engineer for permitting, and spot check or oversee construction to ensure it's being done according to plan.
Costs
Percentage of project cost: 5% to 20%
Flat fee: $5,000 to $20,000 on a $100,000 job
Most professionals are willing to negotiate fees on remodeling projects. They might agree to a flat fee for the design and blueprints, and a per-hour fee for site inspections and design changes after construction has begun.
Advantages
The bigger the remodeling job and the more valuable the house, the more you need a professional.
"Any time you're changing the exterior of the building, making significant alterations to the floor plan inside, or spending more than 5% of the
Read more: http://www.houselogic.com/home-advice/contracting/do-you-need-architect-your-remodeling-project/