For our costly shoes, there is a need of maintaining a shoe rack that can safeguard them. Also, when we are running short of time, we do not have to search for our shoes here and there, an organized shoe rack makes every pair of sandal clearly visible.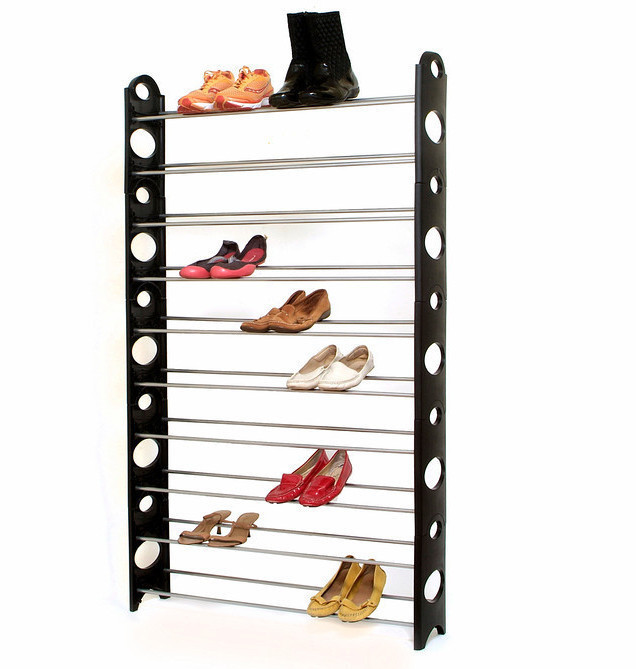 One can never have too many shoes. Fashion demands a type of shoe for every occasion, setting, and mood. After all, shoes should match and complement one's outfit in terms of design, color, and texture. There are oxfords, dress boots, casual boots, Mary Janes, stilettos, espadrilles, sandals, flats, sports shoes, loafers, and sling backs. The list goes on. With the many shoes in one's collection, it becomes necessary to get a shoe rack.Shoe racks eliminate clutter and make shoes easier to find. They also prevent dust buildup, as well as scuffing and scratching.
Shoe racks can be easily found in most furniture and home improvement stores, as well as on eBay. In fact, eBay offers a wide array of shoe racks that the buyer can choose from. With the many choices available on eBay, buyers should know the types of shoe racks on the market and decide on the dimensions, material, and overall look of the shoe rack meets their needs, budget, and sense of aesthetics.
Considerations When Choosing a Shoe Rack
Before making a decision to buy, it is important to first consider the reasons why a shoe rack becomes a necessary addition to the home.
Available Space
Although shoe racks are actually compact, space is still a consideration. One can assign some space in the closet, under the bed, on the wall, or in the unused corners of a room. Before choosing a shoe rack, measure the space (in terms of length, depth, and height) allotted for the rack using a measuring tape. Record the measurements in inches. Before making a selection on eBay, use the measurements as a reference. It can be disconcerting to buy a shoe rack only to find out that it is too wide or too tall for the allocated space. If there is limited closet or wall space, one can consider a telescoping shoe tree (which only covers around 1-square foot of space) or an over-the-door shoe rack.
Height of the Shoes
Different types of shoes may require different types of shoe racks. Flats and sneakers can be inserted into small slots while high heels and boots need more space. If the shoes to be stored come in various heights, one should consider a shoe rack with adjustable shelving.
Capacity
When making a choice on which shoe rack to get, consider the storage capacity of the unit. The choice of shoe rack should consider the size of the shoe collection. Before choosing a shoe rack, go through the shoes in the collection. Decide on which shoes to keep and which ones to sell or toss away. It does not make sense to allot extra shoe storage space to shoes that are no …
Read more: http://www.ebay.com/gds/The-Complete-Guide-to-Buying-a-Shoe-Rack-/10000000177742254/g.html