Selecting the right bathroom mats is a crucial part of designing your bathroom. They are one of the main focal point in the room so people will be drawn to them.
When it comes to the average bath mat, people often go for something soft and made of fabric. And it makes sense, since its overall purpose is to soak up the leftover wetness from your feet after stepping out of the tub or shower. But if you're anything like me, you're not exactly a big fan of keeping a soggy piece of fabric on thebathroom floor. Here are a few inspirational alternatives that combine simplistic style with modern spa-like serenity.
Here's a fun DIY project for you! A bath mat made entirely out of wine corks. Crafty Nest shows you how to make one. Or if you don't have enough corks lying around, you could just buy one from Etsy.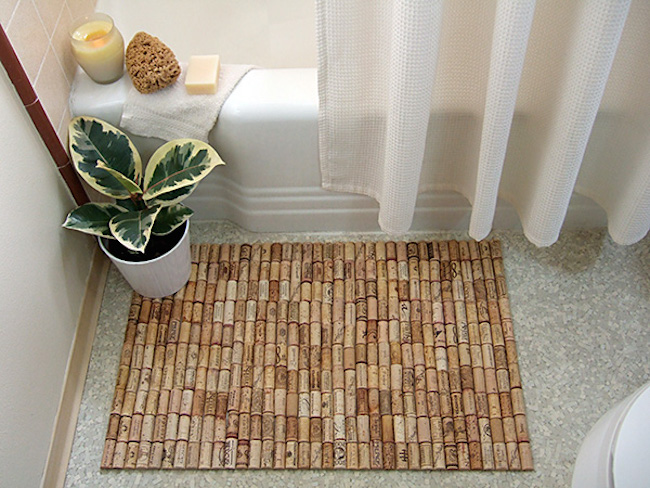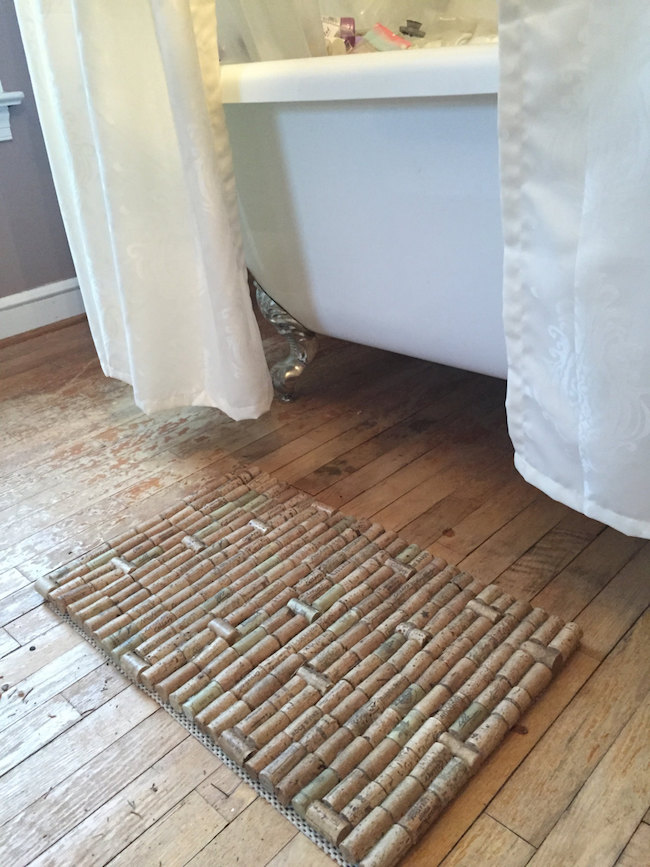 Cedar Wood Bath Mats
For your modern spa decor, you definitely should check out the gorgeous photos and full DIY tutorial on The Merry Thought for this amazing cedar bath mat. It has such a simple look, but it does wonders for this white bathroom!